My son Brian is 18. He just graduated Magna Cum Laude from Nolan Catholic College Prep School.
Here he is being robed at his HS graduation by one of his favorite teachers, Mrs Lengen.
Brian plays drums, guitar, and keyboards. He loves music, photography, baseball, and basketball.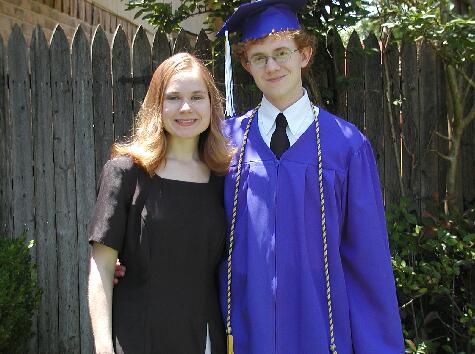 Hayley and Brian together before the graduation ceremony at the end of May 2005.
Last Update: July 4, 2005
©2005 Alan Cole Freeman
All Rights Reserved
Reproduction Prohibited
www . ifreeman . com
www . alanfreeman . org